I like Pokemon.
I got into Pokemon in my early tweens with the release of XY. I'm not very optimal about my runs, instead opting to pick my favourites! And I have SO many favourites. Like, you have no idea.
My ideal Pokemon game would have lots of customization, Pokemon able to follow you around, every type of contest (yes, even the musicals), day/night, weather, an actual bike, cooking mechanics, and basically every small thing that makes Pokemon games great. God, I love Pokemon. There are so few I hate.
You know what Pokemon I hate? The damn goth line. I hope they drown in a pot of piss; I despise them.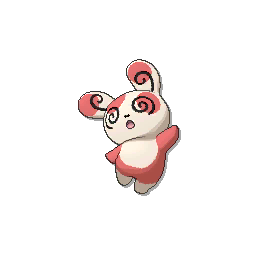 Spinda
Carousel
There are so many reasons to love Spinda. Its near-infinite amount of patterns, ensuring every one is unique. Its adorably awful BST. Its idle dizzy animation. I personally love it because I connect with it. I, too, am dizzy, short, and bad at combat.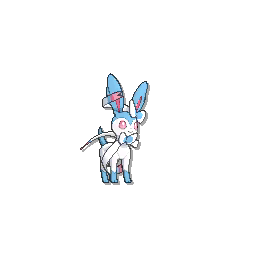 Sylveon
玉兔
Oh, man, Sylveon is great. I shiny hunted Sylveon for weeks, and after around 600 eggs, I got one! I named him 玉兔 after the Chinese mythological bunny on the moon; after all, Sylveon looks kind of like a bunny, and fairy types have many moon-based moves.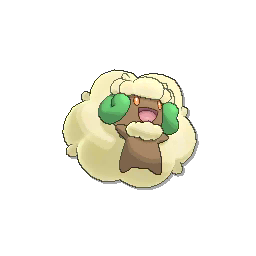 Whimsicott
Name TBD
Whimsicott is possibly the most cute Pokemon out there. Look at its face! How could you not love it? Especially after it gained the fairy type, Whimsicott is a pretty decent competitive Prankster Pokemon. Most of my favourites are not the best in competitive, so I am so happy at least one is!

Meowstic M
Oleander
Meowstic is a pretty cute mon. I prefer the shiny to be female, but as for the regular form, I prefer the male one. I think the lore is quite interesting and Espurr is the funniest, most traumatized Pokemon out there.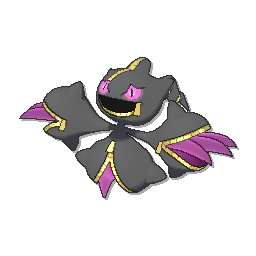 Banette
Lad
I used to not like Banette very much. Then, I started my second playthrough of ORAS. Banette was one of my mains, and I loved him! He was pretty versatile, great stats, had a mega with a cool design... I'm not a big sucker for ghost types, but Banette has made its way into my favourites list.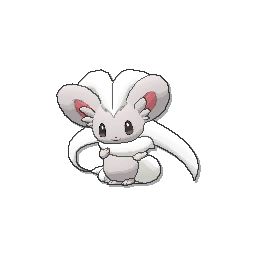 Cinccino
Name TBD
It is so fluffy! I'm a normal type kind of guy, and Cinccino plays perfectly to my tastes. Not to mention the fact that it's a chinchilla! Absolutely stunning. 10/10.
Honourable Mentions
Mimkyu, Lycanroc, Victini, Dragalge, Furfrou, Liepard, Lilligant, Toxicroak, Maractus, Larvitar, Talonflame, Tapu Fini, Lurantis, Delphox, Goodra, Flygon, Golisopod, Trevenant, Morelull, Salazzle, Goomy, Smeargle, Absol, Nilhelgo, Aegislash, Alcremie, Breloom, Gallade, Decidueye, Noivern